The Ultimate Business Process Improvement Mapping Guide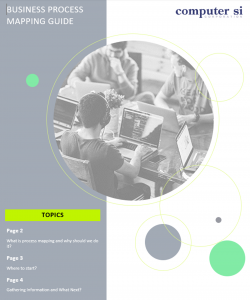 Streamlining business processes within your organization does more than just impact your bottom line. It supports and drives the success of your organization and empowers your team to do their best work which helps your organization grow from the inside out.
But where do you start if your business processes are outdated and inefficient?
Business Process Improvement (BPI) involves mapping out your existing processes, identifying what's working and what's not, and determining your end goals.
The primary goals of business process improvement include:
Reducing process completion time
Identifying wasted efforts
Improving the quality of work output
Achieving regulatory compliance
Reducing friction in the process
Developing a business process improvement strategy will improve your organizational health and increase growth giving you a competitive advantage.
This guide will give you direction on where to start to make incremental changes towards eliminating wasted efforts, boosting efficiency, and improving your business processes.
Complete the form to get your free guide!